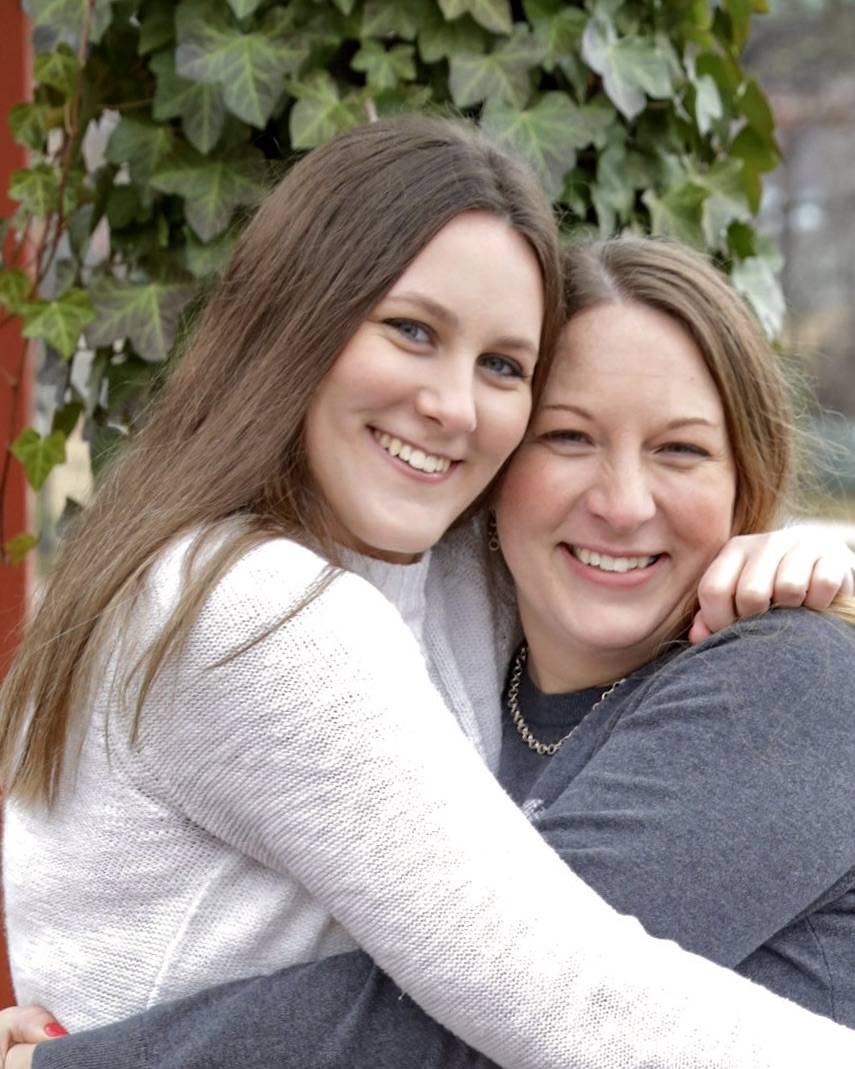 I am thankful for my no longer empty nest for the next week. Kalea came home a few days earlier than I expected. It's going to be a busy, tiring, but fun week. Baking, cooking, shopping, and just spending time together. I can't wait!
Kalea is such a cake artist. She loves baking. She baked a vanilla and apple pie spice 2-layer cake with roasted caramelized walnuts. Vanilla and apple pie spice buttercream icing. IT TASTED SO GOOD!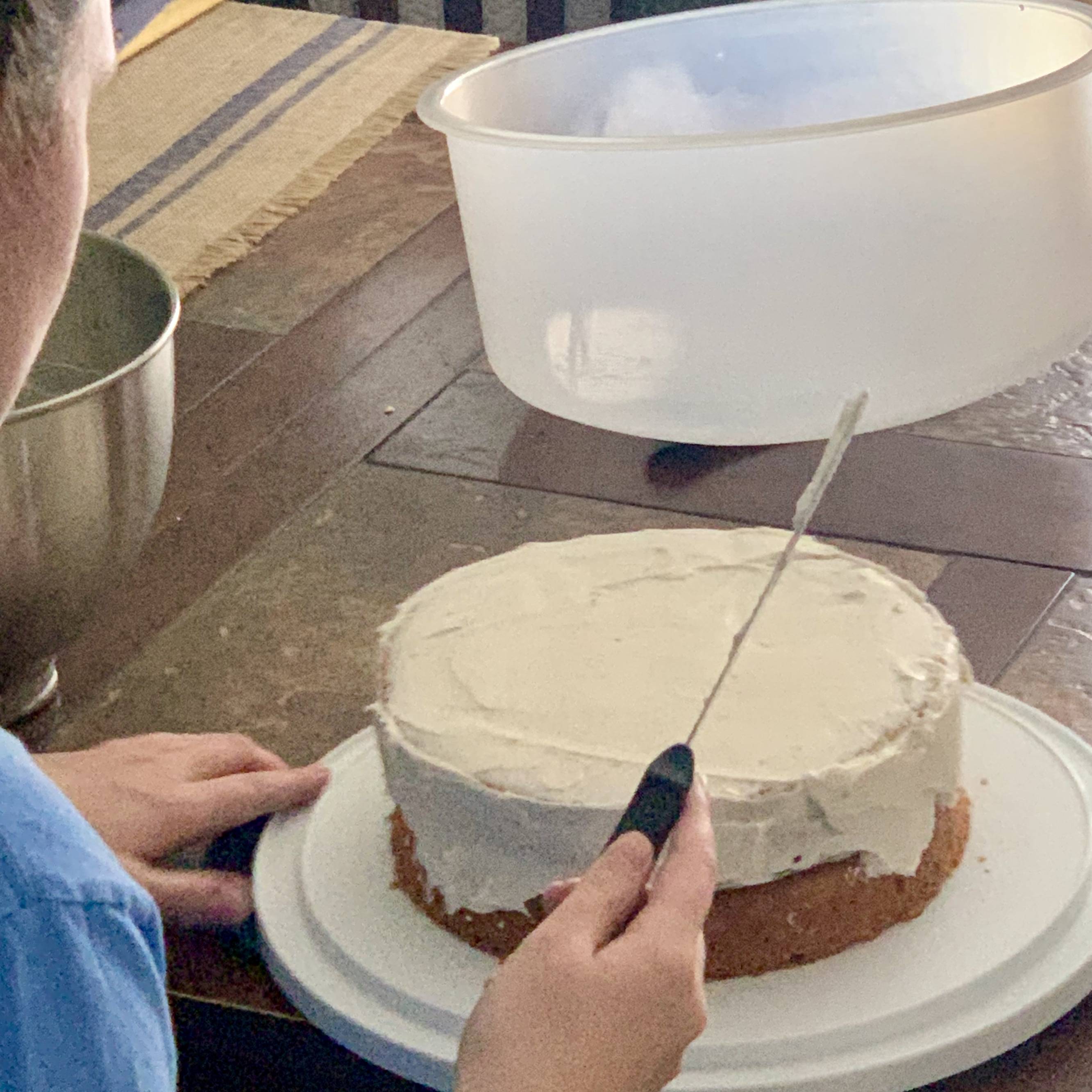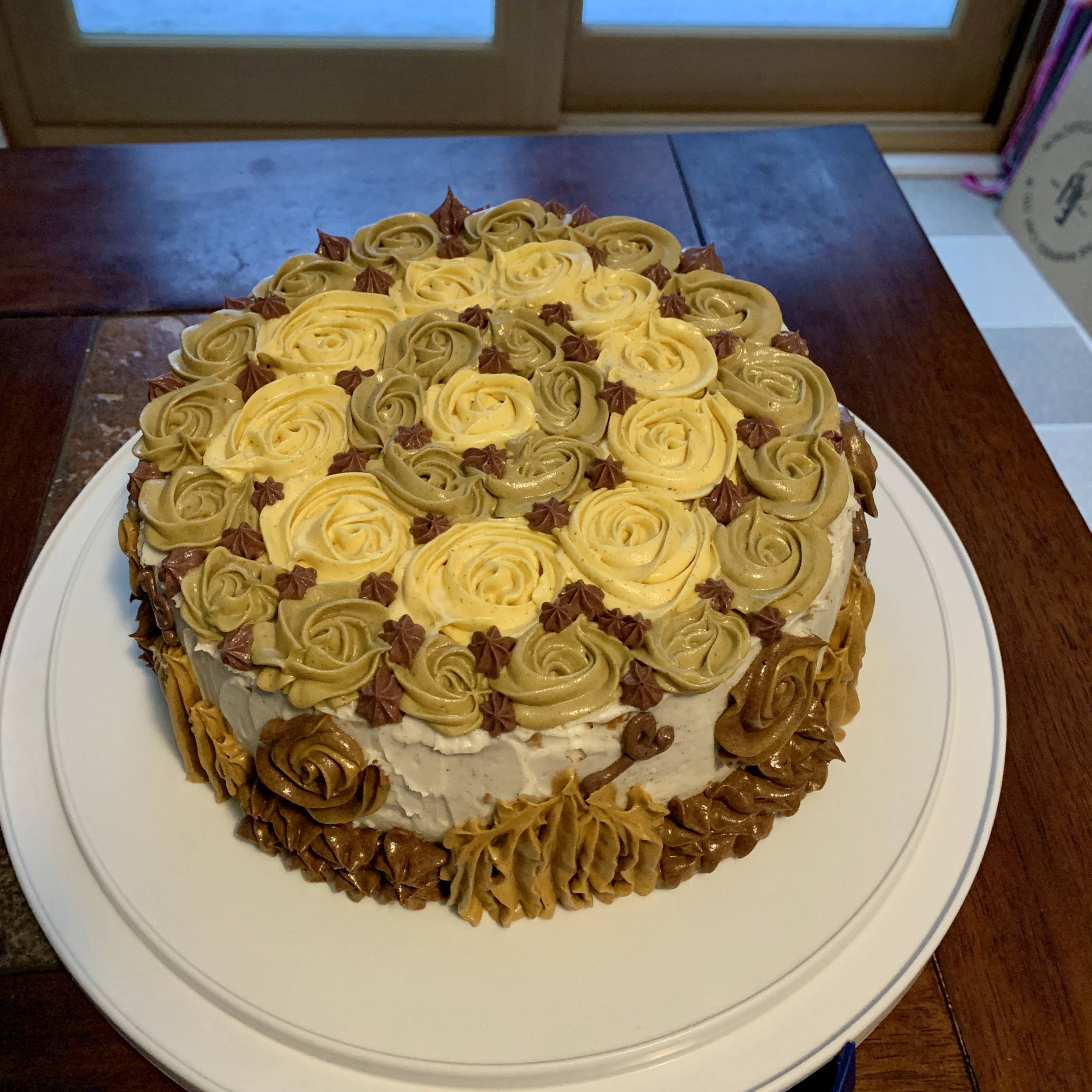 It's a full day of cooking for us. Usually it's just me, Kalea , and my husband for Thanksgiving dinner. Kalea and I love to bake/cook so we always make way too much food. A staple for Thanksgiving dinner besides turkey and pumpkin pie is my Grandma's recipe of homemade noodles with chicken. Kalea first started making this with my Dad when she was little. After we moved to Vermont and wasn't able to go back home for Thanksgiving, we started making them together. Her and I take turns with the steps.. Sometimes the dough is too tough, so I roll it and Kalea cuts the noodles. Then we spoon them out of the water and into the crockpot to finish cooking with the chicken.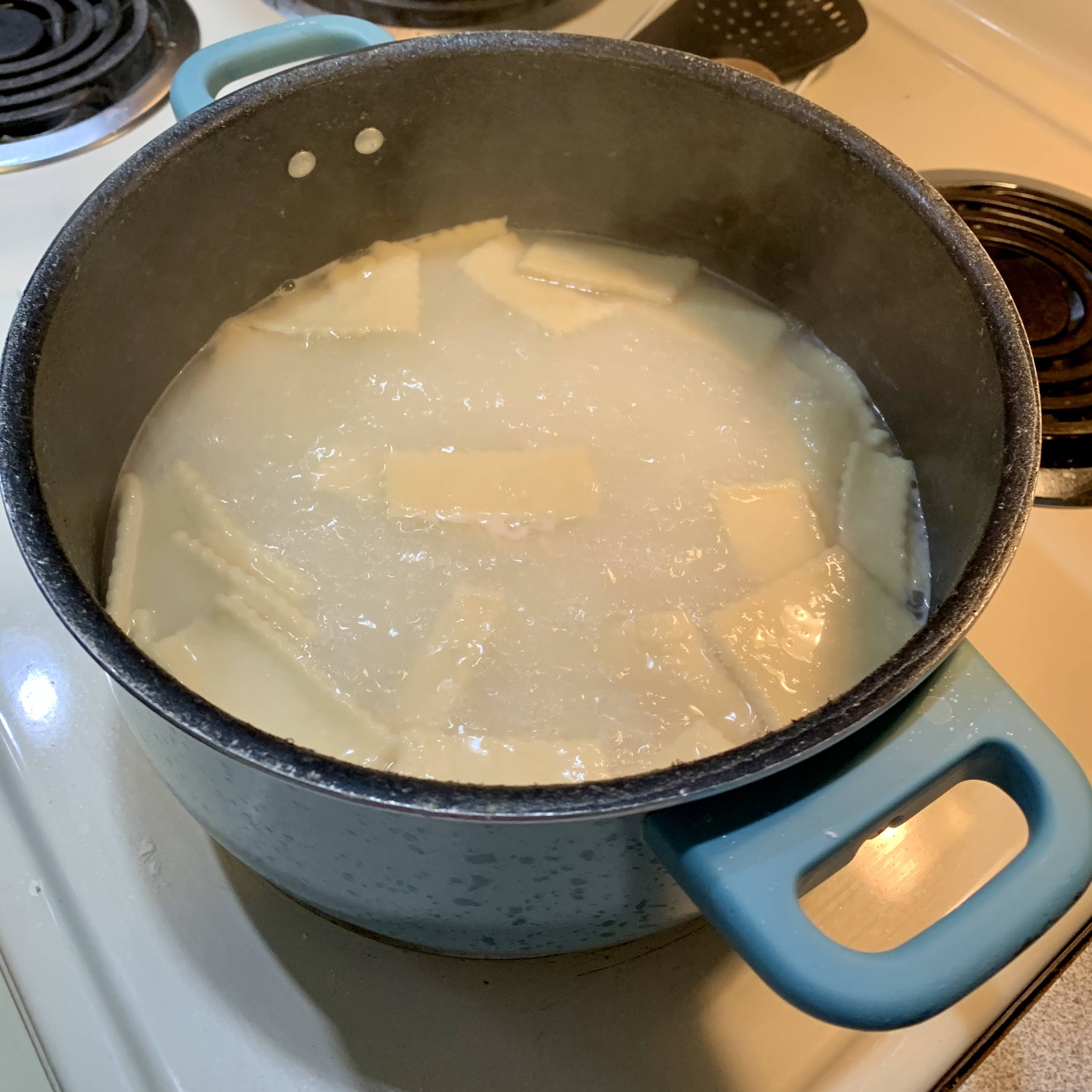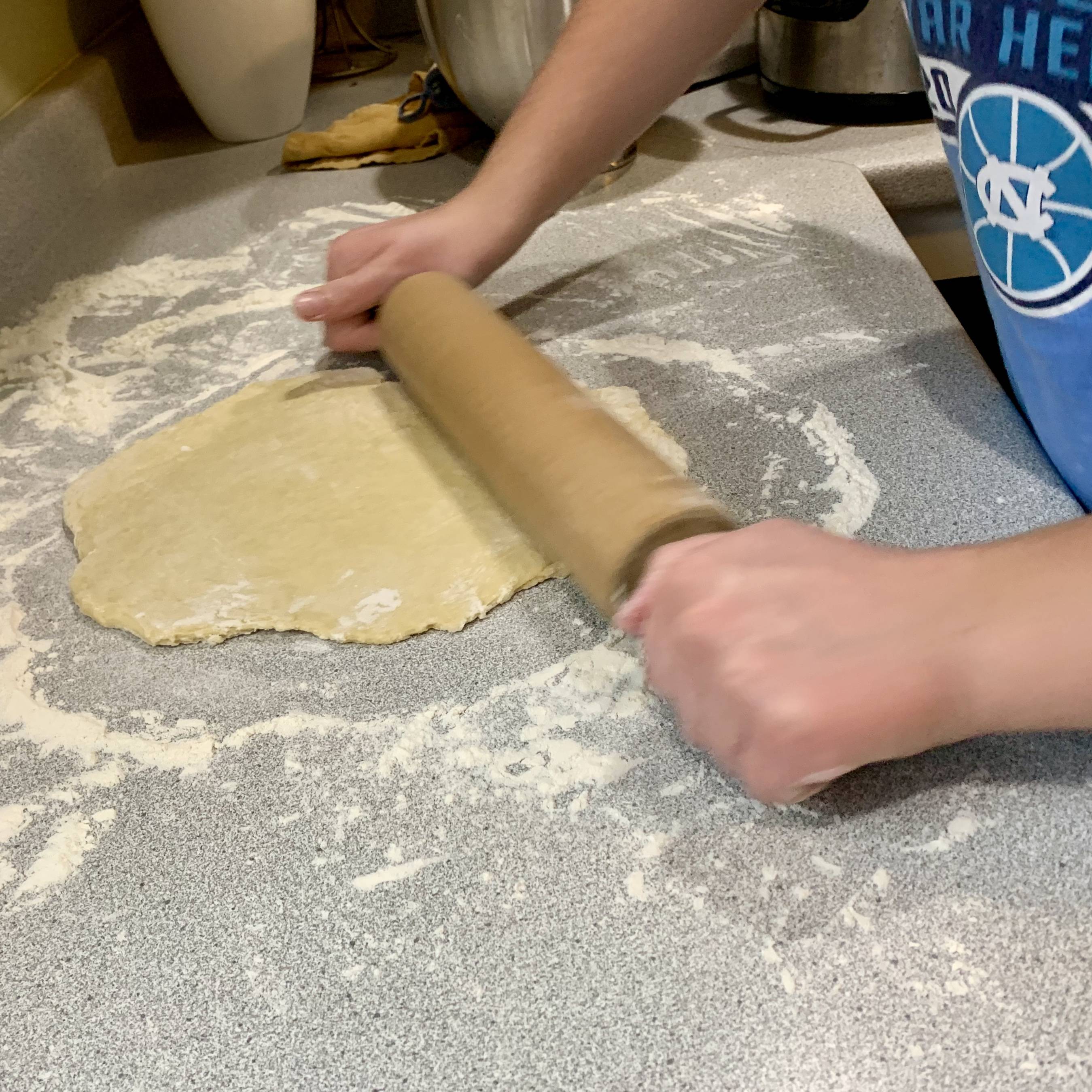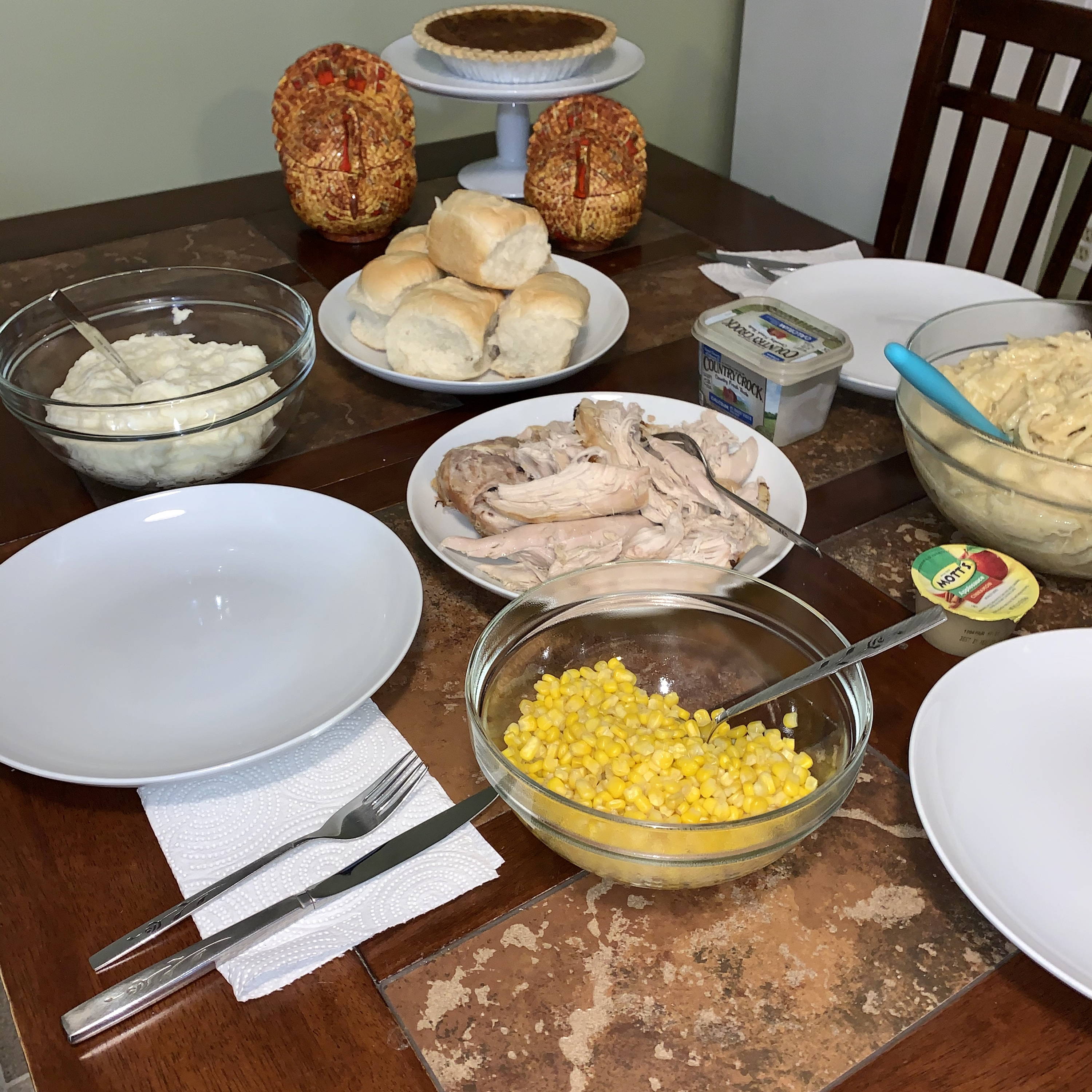 For years now, I have wanted to paint my
kitchen cabinets. Kalea and I tackled this project while she was home on break. It was a bigger project than I expected. Cleaning, priming, waiting, taping, painting, waiting, and painting again. The finished cabinets looks amazing. It doesn't even look like my kitchen anymore. Bonus, the white cabinets look awesome with the Christmas ribbon and bows.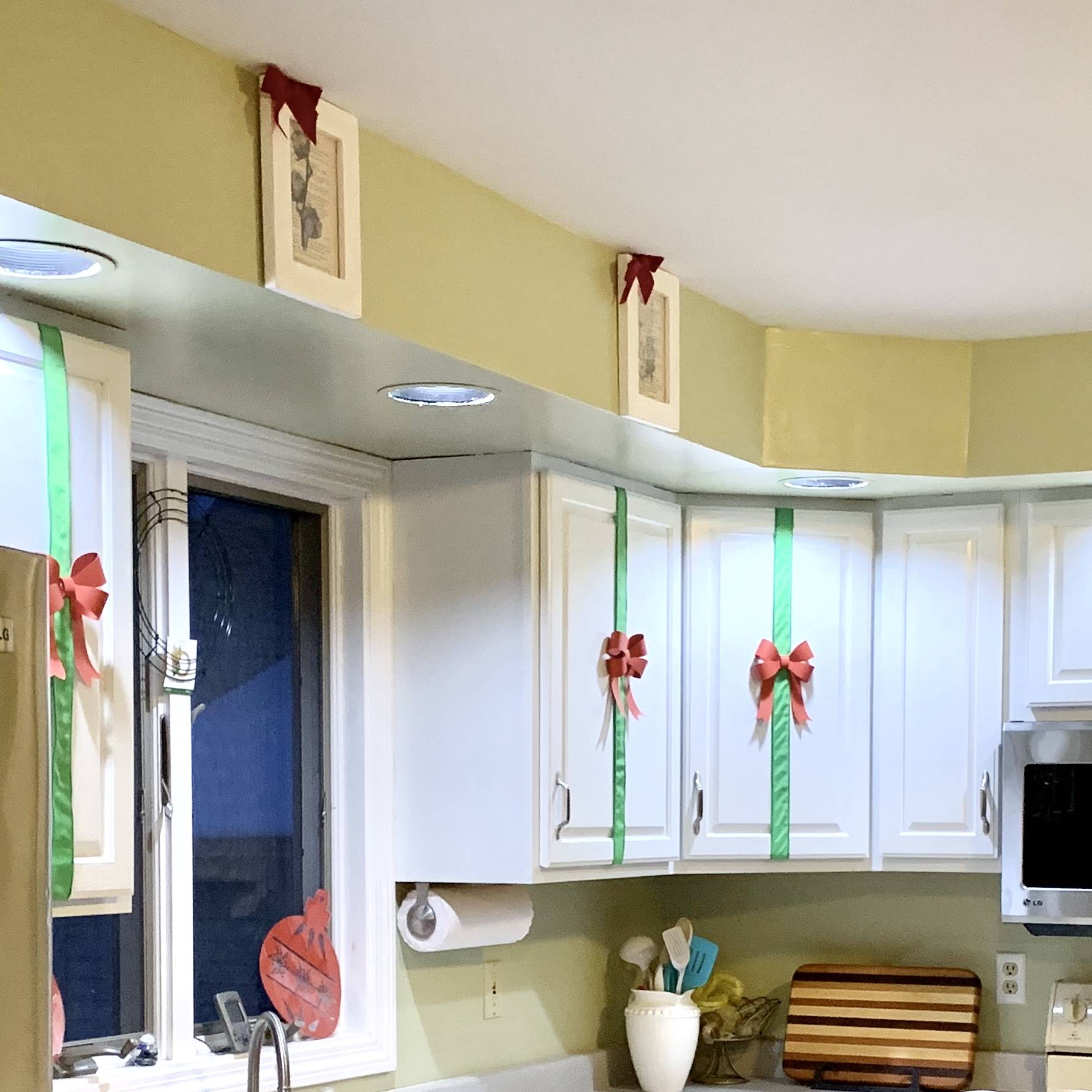 Thanksgiving break was great but it had to come to an end. I got 9 days with Kalea before she had to go back to school. We had so much fun. Baking and Black Friday shopping to then coming home and shopping online. Before she left, we bought our Christmas tree. Usually, I am particular with which decorations go on the tree. They all have to match. This year, I let Kalea and Brian decide what they wanted to put up. Our tree looks beautiful with its mismatched colors and ornaments. We always enjoy looking at the different ornaments and remembering different stories behind them.
Thanksgiving break is over and the house is decorated for Christmas. Now, to countdown the weeks until the semester is over and Christmas break starts. I can't wait!